Our hours are subject to change.
We are following the guidelines from the state and CDC, plus taking extra safety precautions.
Over The Edge Taphouse is a place to come together with friends and family to enjoy great food and great beer. We request that all guests respect the guidelines we must follow, as well as each other as we navigate this time.
We look forward to seeing you all soon and keeping everyone safe!
Hang out in the Greenhouse
With social distancing in place we have plenty of space for people to stay in touch!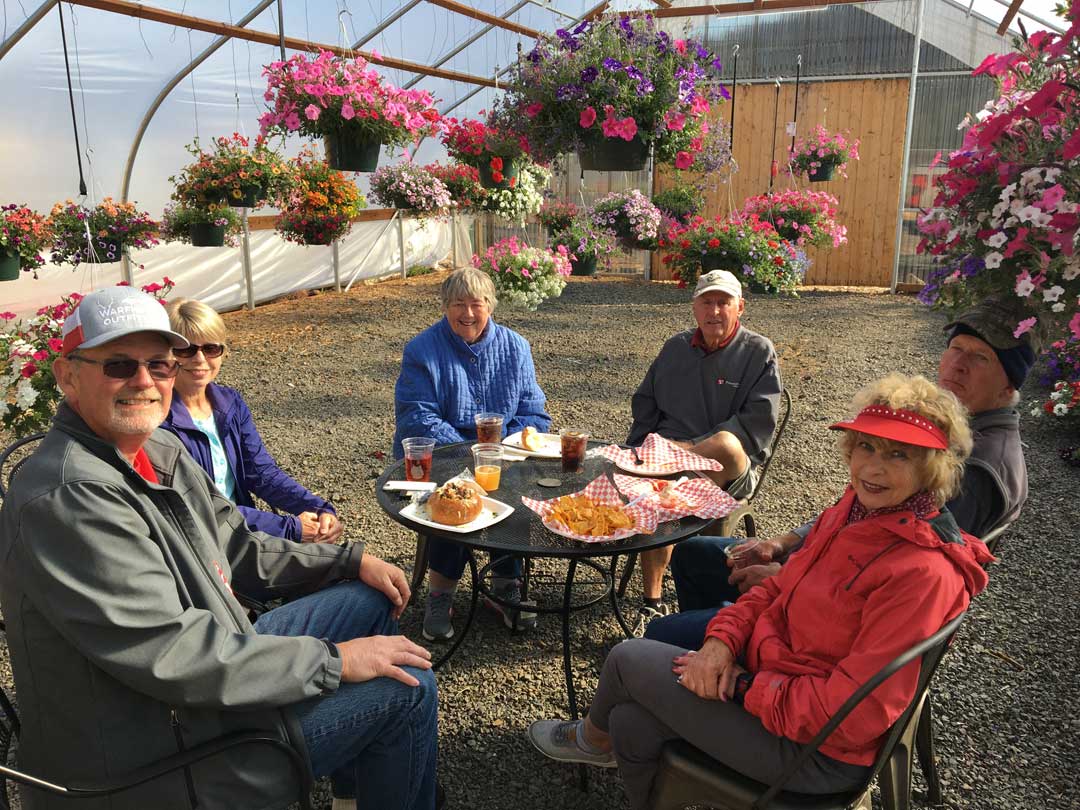 Over The Edge unites our local community around
fine local brews, food, spirits, music, and each other.
We are proud of our Northwest heritage and strive to offer local flavors and ambiance that is unique to Central Oregon.
Generous patio seating connects a lively indoor vibe with refreshing outdoor spaces, setting the stage for the enjoyment of food, local craft beers, and wines.
Join us!
"Great beer, better food and a great family atmosphere."